Calendar of Events
Rock the Boat creative residency at UMASS Fine Arts Center
October 5 - 18
Outdoors at Sandglass: Footpath to the CIRCUS Puppets
Friday October 30 - Sunday November 1
Rock the Boat virtual film at UMASS Fine Arts Center
November 22 - November 28
Family Puppet Craft Videos

News
Outdoors at Sandglass: Footpath to the CIRCUS Puppets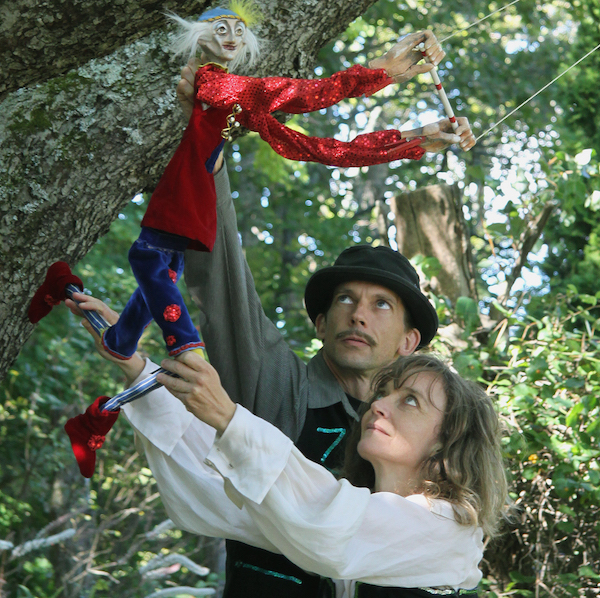 Videos on Demand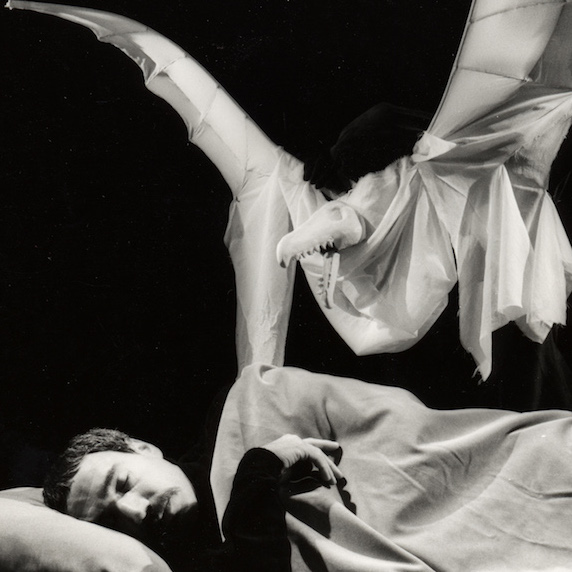 Artist and Organization Spotlight
Artists and performance organizations are busy these days making performances, workshops and their art available online. Here we feature what is happening now by various artists and organizations that we have worked with, presented and just plain love. We invite you to check them out and support their work
.
Brad Shur
Paper Heart Puppets

Puppeteer, puppet builder and arts educator Brad Shur is the founder and lead artist of Paper Heart Puppets. Brad began performing as a student at the Rhode Island School of Design. From there, Brad went on to tour nationally with Wood and String Puppet Theatre and Vermont Puppetree. As a freelance puppet builder he created puppets for American Idol, Dolly Parton's Dollywood amusement park and many theaters and other performers. In 2009, he was the Resident Artist at Puppet Showplace Theater in Brookline, MA serving as the lead teaching artist and touring puppeteer for eight years including performing in the 2013 Winter Sunshine Series. In 2017, Brad left Puppet Showplace for Poughkeepsie, NY and founded Paper Heart Puppets. Most recently he has been presenting online and created Puppet Pages, an online directory to streamed puppet shows and workshops for young audiences.
Funders
Sandglass Theater is supported by the New England Foundation for the Arts through the New England Arts Resilience Fund, part of the United States Regional Arts Resilience Fund, an initiative of the U.S. Regional Arts Organizations and The Andrew W. Mellon Foundation, with major funding from the federal CARES Act from the National Endowment for the Arts.
Sandglass Theater operations are supported by the generous contributions of The Bay & Paul Foundation, Chroma Technologies, The Clowes Fund, the Jim Henson Foundation, the McKenzie Family Charitable Trust, the National Endowment for the Arts, the National Endowment for the Humanities, the Vermont Arts Council, the Vermont Humanities Council, the State of Vermont Emergency Grant and individual donors. Please also see our project pages for additional acknowledgements for project specific funding.