Calendar of Events
Puppet Building Virtual Workshop

with Ines Zeller Bass January 25 - 30, 2021
Winter Sunshine Series

March 1 - 28, 2021
Year End Appeal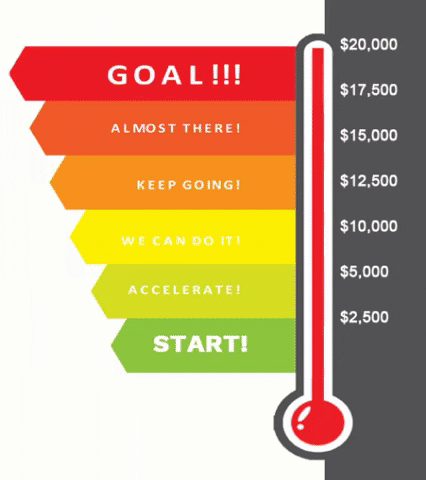 We have reached our goal for this donation drive of $20,000; thank you for your support!
You can donate via the link below or mail check payable to:
Sandglass Theater
PO Box 970
Putney, VT 05346
_________________
News
Puppet Building Virtual Workshop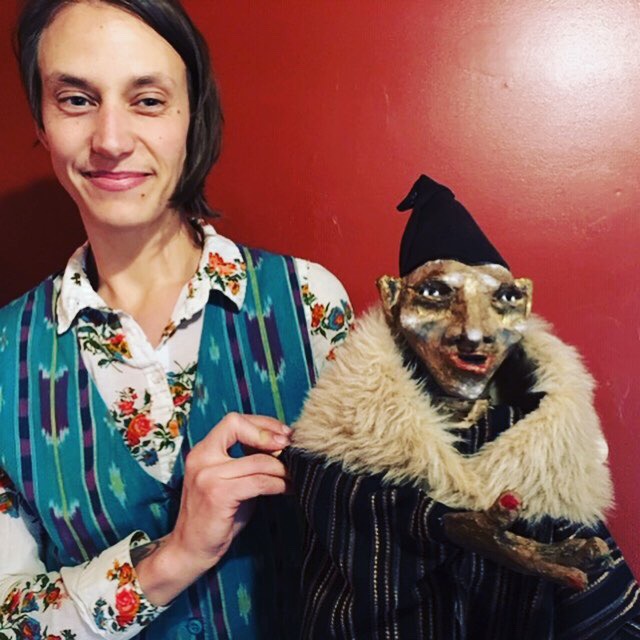 Winter Sunshine Series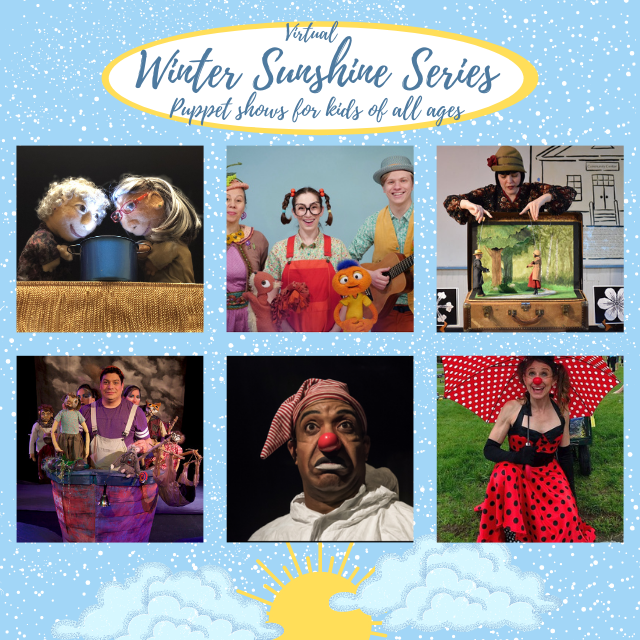 Artist and Organization Spotlight
Artists and performance organizations are busy these days making performances, workshops and their art available online. Here we feature what is happening now by various artists and organizations that we have worked with, presented and just plain love. We invite you to check them out and support their work
.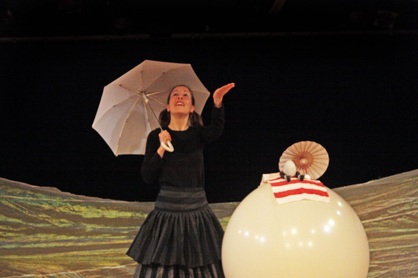 Double Image Theater Lab
featured in the 2017 Winter Sunshine Series, is based in New York City and was founded by Spica Wobbe and Margot Fitzsimmons in 2011. They create cross-cultural productions that span across many art forms, such as; poetry, multimedia, music, dance and puppetry. Visit their website to learn more about the works they create and workshop offers.
Funders
Sandglass Theater is supported by the New England Foundation for the Arts through the New England Arts Resilience Fund, part of the United States Regional Arts Resilience Fund, an initiative of the U.S. Regional Arts Organizations and The Andrew W. Mellon Foundation, with major funding from the federal CARES Act from the National Endowment for the Arts.
Sandglass Theater operations are supported by the generous contributions of The Bay & Paul Foundation, Chroma Technologies, The Clowes Fund, the Jim Henson Foundation, the McKenzie Family Charitable Trust, the National Endowment for the Arts, the National Endowment for the Humanities, the Vermont Arts Council, the Vermont Humanities Council, the State of Vermont Emergency Grant and individual donors. Please also see our project pages for additional acknowledgements for project specific funding.