News
What does Equity in the Arts look like? These are the steps that Sandglass is taking HERE
Current newsletter HERE
Babylon: Journeys of Refugees
Oma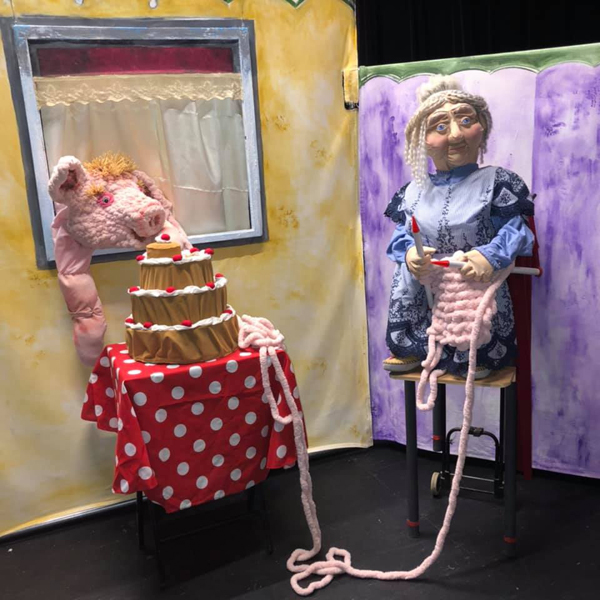 In The Works
In addition to our current touring and presentations, Sandglass artists are in development on two new productions: Feral, a new collaboration led by Shoshana Bass, about the tension between our learned behaviors and intuitive worlds; and Flushing, a collaboration among Linda Parris-Bailey, Eric Bass and Kathie deNobriga, that takes the audience on a journey from present to past to present and engages issues of race, legacy, transition, and identity.
Funders
Sandglass Theater is supported by the New England Foundation for the Arts through the New England Arts Resilience Fund, part of the United States Regional Arts Resilience Fund, an initiative of the U.S. Regional Arts Organizations and The Andrew W. Mellon Foundation, with major funding from the federal CARES Act from the National Endowment for the Arts.
Sandglass Theater operations are supported by the generous contributions of The Bay & Paul Foundation, Chroma Technologies, The Clowes Fund, the Jim Henson Foundation, the McKenzie Family Charitable Trust, the National Endowment for the Arts, the National Endowment for the Humanities, a Small Business Association Shuttered Venues Operators grant, the Vermont Arts Council, the Vermont Humanities Council, the State of Vermont Emergency Grant and individual donors. Please also see our project pages for additional acknowledgements for project specific funding.