News
Thank you to all of the shoppers who chose to Round Up at the Brattleboro Food Co-operative throughout the month of April. Your contributions will support the 2022 Puppets in the Green Mountains international puppet festival. Look out for programming announcements in the coming weeks to learn more about the exciting line up of national and international artists who will perform in September.

What does Equity in the Arts look like? These are the steps that Sandglass is taking HERE
Current newsletter HERE

Summer Intensive Puppetry Training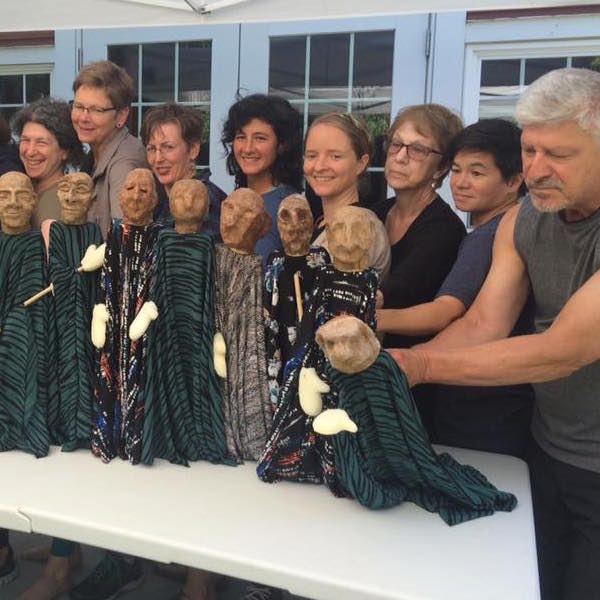 Puppets in the Green Mountains

When I put on Your Glove

Funders
Sandglass Theater is supported by the New England Foundation for the Arts through the New England Arts Resilience Fund, part of the United States Regional Arts Resilience Fund, an initiative of the U.S. Regional Arts Organizations and The Andrew W. Mellon Foundation, with major funding from the federal CARES Act and the American Rescue Plan Act from the National Endowment for the Arts.
Sandglass Theater operations are supported by the generous contributions of The Bay & Paul Foundation, Chroma Technologies, The Clowes Fund, the Jim Henson Foundation, the McKenzie Family Charitable Trust, the National Endowment for the Arts, the National Endowment for the Humanities, a Small Business Association Shuttered Venues Operators grant, the Vermont Arts Council, the Vermont Humanities Council, the State of Vermont Emergency Grant and individual donors. Please also see our project pages for additional acknowledgements for project specific funding.